GRAVE OF THE FIREFLIES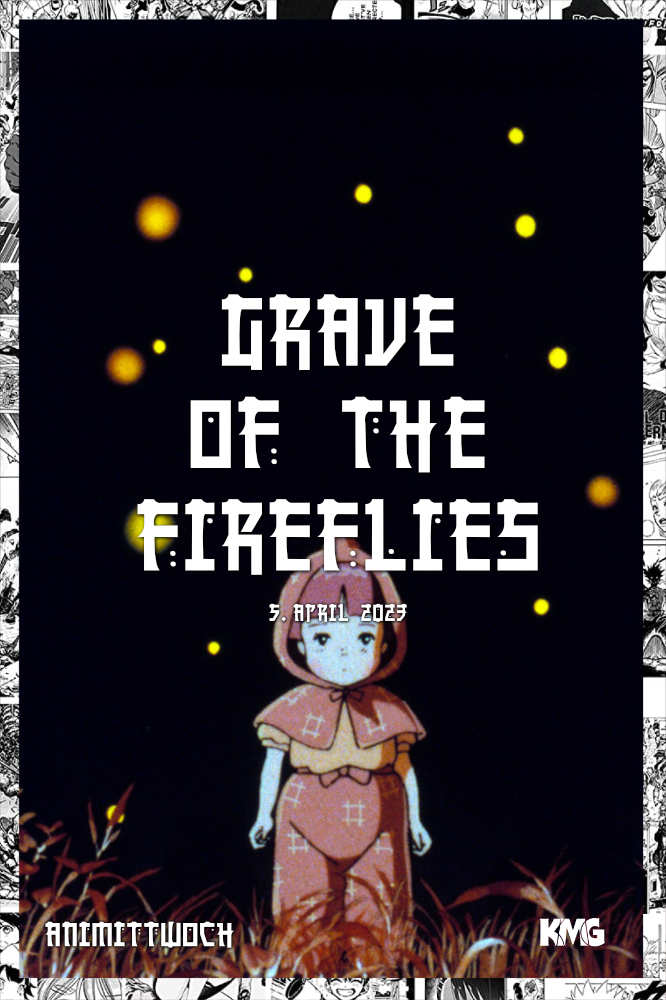 | | |
| --- | --- |
| Original Titel | Hotaru no haka |
| Dauer | 89 |
| Zutritt | 6 (6) |
| Cast | Tsutomu Tatsumi, Ayano Shiraishi Akemi Yamaguchi |
| Regie | Isao Takahata |
| Genre | Animation |
| Produktion | 1988 Japon |
| Verleih | Crunchyroll |
Im Anime-Klassiker Grave of the fireflies müssen ein Junge und seine kleine Schwester im vom Krieg zerstörten Japan um ihr Überleben kämpfen.
Jeden ersten Mittwoch im Monat zelebrieren wir im cinéCamera Bern die japanische Zeichentrickfilmkunst. Freut euch auf Animé-Perlen aus der ostasiatischen Inselnation.

Die letzten Glühwürmchen
(jap. ?????, Hotaru no Haka, "Das Grab der Leuchtkäfer", Alternativtitel: Die letzten Leuchtkäfer) ist ein Anime-Film von Studio Ghibli unter der Regie von Isao Takahata. Er basiert auf der 1967 veröffentlichten, teilweise autobiografischen Kurzgeschichte "Das Grab der Leuchtkäfer" (im Japanischen unter dem gleichen Titel wie der Film erschienen) von Akiyuki Nosaka, dessen Schwester im Zweiten Weltkrieg verhungerte.