THE YIN AND YANG OF GERRY LOPEZ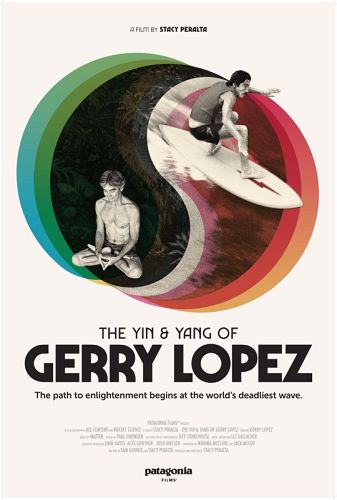 | | |
| --- | --- |
| Original Titel | The Yin and Yang of Gerry Lopez |
| Dauer | 100 |
| Zutritt | 16 J |
| Cast | Gerry Lopez |
| Regie | Stacy Peralta |
| Genre | Documentary, Sport |
| Produktion | 2022 Etats-Unis |
| Verleih | Nouvague |
Der Weg zur Erleuchtung beginnt an der tödlichsten Welle der Welt...
Vom preisgekrönten Dokumentarfilmer Stacy Peralta kommt Patagoniens THE YIN AND YANG OF GERRY LOPEZ, ein Film, der den Schleier über einem der rätselhaftesten Helden des Surfens lüftet...
Fünf Jahre arbeitete der preisgekrönte Regisseur Stacy Peralta ("Dogtown and Z-Boys", "Riding Giants") an seiner Doku über den einflussreichsten Surfer aller Zeiten: Gerry Lopez. Der Hawaiianer meisterte die weltberühmte Welle "Pipeline" an der Northshore von O'ahu seit den 70ern wie kein anderer und wurde so zu Mr. Pipeline. Noch heute wird er als Stilikone und Vorbild gefeiert. The Yin & Yang of Gerry Lopez ist die Geschichte eines bescheidenen Architekturstudenten, der trotz aller Widrigkeiten die tödlichste Welle der Welt meistert und weltweite Berühmtheit erlangt, aber gleichzeitig zu einem gelassenen Guru wurde, dessen lebenslanges Training in Yoga und Meditation eine Aura der Mühelosigkeit gefördert hat. Lopez wurde ein unerschrockener Abenteurer, der allein in exotischen Wellen abseits der bekannten Pfade des Surfens sein Glück suchte und als einer der ersten die fantastischen Wellen Balis entdeckte. The Yin and Yang of Gerry Lopez ist nicht nur ein grandioser Surffilm, sondern eine inspirierende Lebenslektion.